RockHardscp® goes wherever you need it, in virtually any geometry and size you require, from precast trenches to manholes to tunnel segments. We can manufacture a polymer concrete product for you.
Whichever you choose, you get the unbeatable life expectancy and corrosion protection that RockHardscp® is known for.
ROCKHARDSCP® POLYMER CONCRETE
Corrosion-resistant
Never needs protective linings or coatings
Impermeable
Reinforced
Lighter weight
Thermal shock-resistant
Eliminates conventional concrete foundations
Environmentally Friendly – No VOCs or HAPs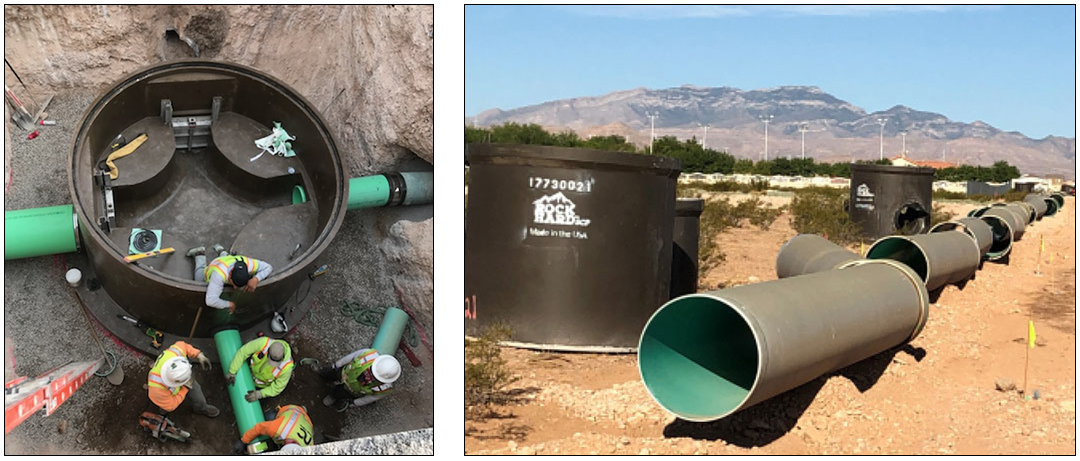 We precast your products in carefully controlled environments at our plants and transport them to your job site for installation.
Fast and easy to install
Manufactured to exact specifications
ROCKHARDSCP® CAST-IN-PLACE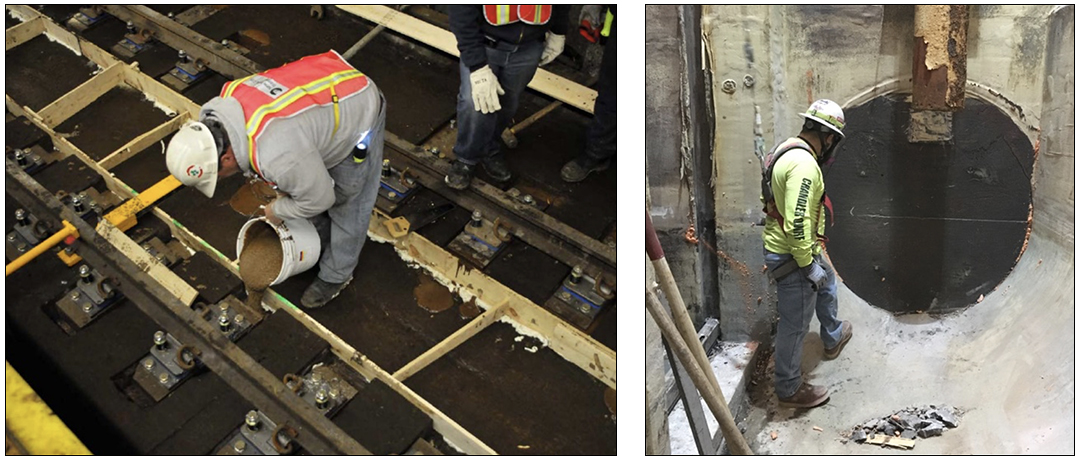 Manhole Rehabilitation Options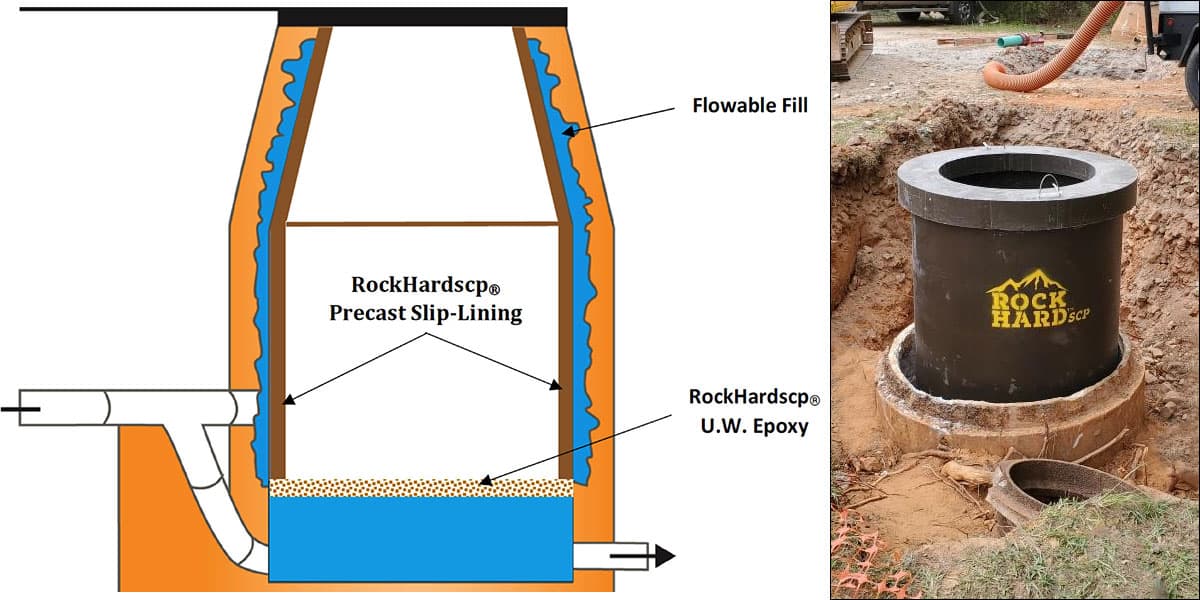 RockHardscp® Precast Slip-Lining System is an easy alternative to the structural rehabilitation of your manhole. Remove the deteriorated concrete, drop in a RockHardscp® Precast Slip-Liner, install our RockHardscp® U.W. (Under Water Cure) Epoxy Grout in the bench and flow channel, and you're ready to go!
ROCKHARDSCP® GROUTS AND MORTARS
Rehabilitation jobs work best when complemented with RockHardscp® grouts and mortars. High-performance, 100%-solid, non-shrink, eco-friendly, and chemically resistant, our cast-in-place materials are yet another way to take advantage of industry-leading thermo-setting polymer technology.
More benefits:
Permanent support for heavy machinery requiring precision alignment
Minimized workplace risks
Green Building Council LEED certification thanks to no VOCs (Volatile Organic Compounds) or HAPs (Hazardous Air Pollutants)
Excellent adhesion to concrete and steel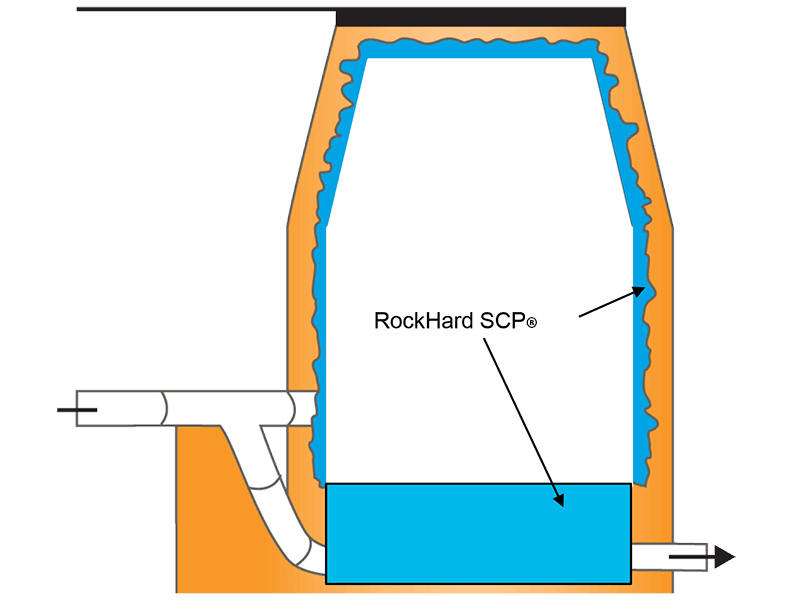 RockHardscp® structural cast-in-place systems offer nearly the same RockHardscp® performance as our precast products while reducing excavation work and removing the need to bypass. Instead of marking time with unreliable coatings or liners, RockHardscp® structural polymer concrete can be cast-in-place by forming the inside of an existing, damaged manhole or other structures for a long-lasting structural and corrosion-resistance restoration.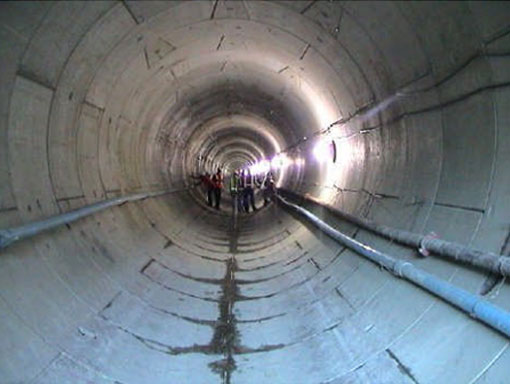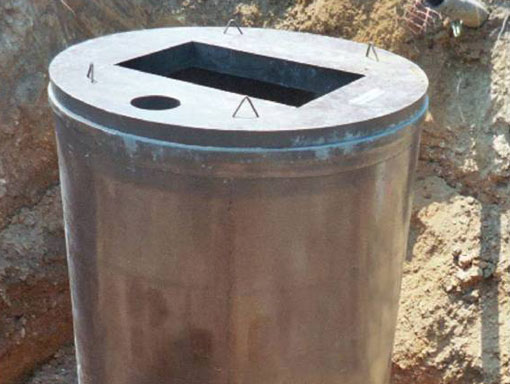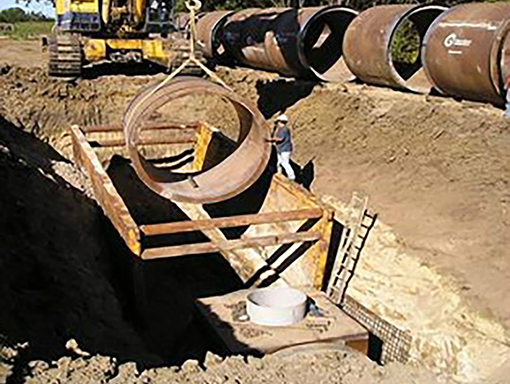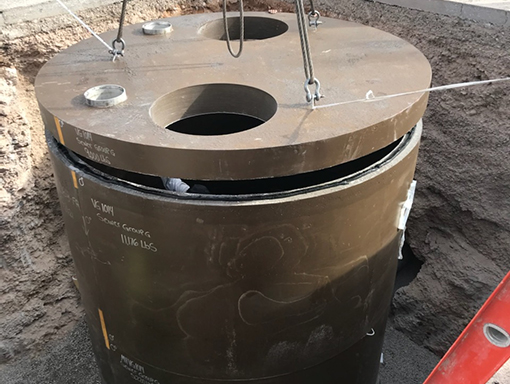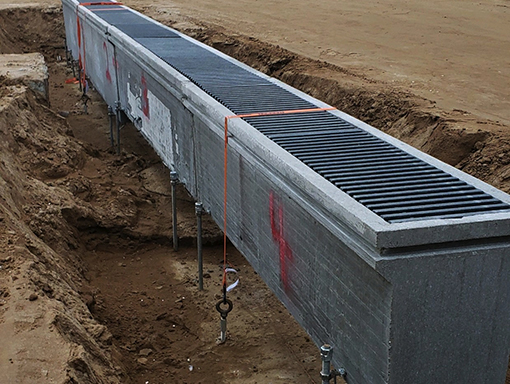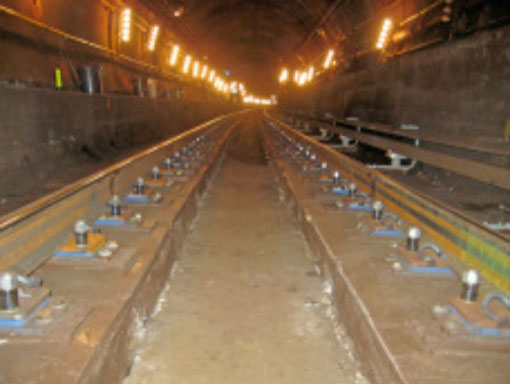 Other Products:
Sumps
Flatlids
Manhole Risers
Floors
Foundations