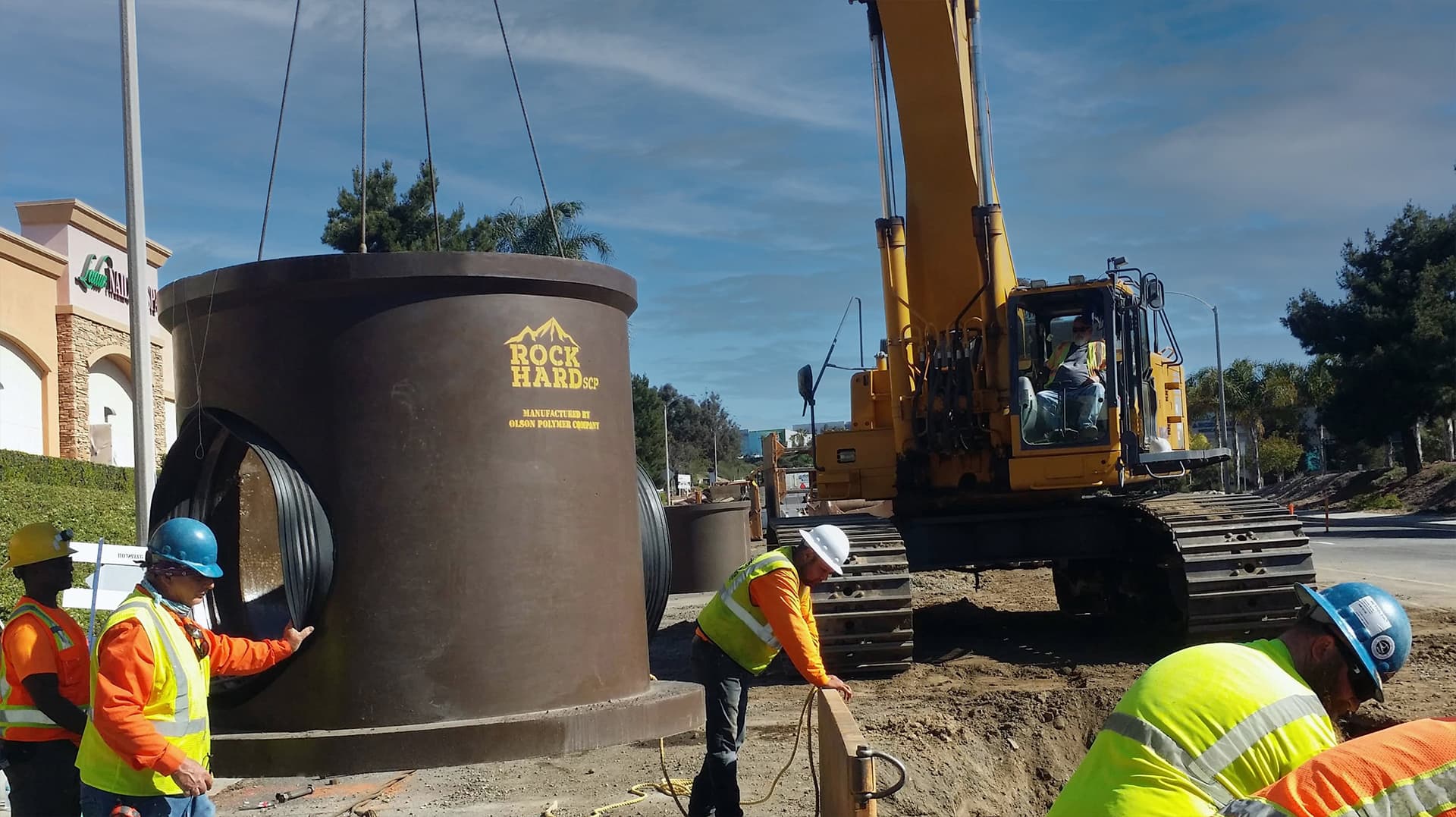 RockHardscp® POLYMER CONCRETE MANHOLESA LIFETIME SOLUTION!
IMAGINE, PRECAST POLYMER CONCRETE MANHOLES HAVING A LIFE EXPECTANCY OF 300+ YEARS? …IT'S TRUE! 
Conventional concrete corrodes in sanitary sewers and other challenging applications, requiring costly repairs and replacement. RockHardscp® polymer concrete structures last for centuries and deliver 100% corrosion protection. It's time to "set it and forget it."
Switch to RockHard Today
What Is RockHardscp®?
RockHardscp® (SolidCast Polymer Technology, LLC) is industry's longest-lasting polymer concrete material-of-construction. It can be used to produce both precast and cast-in-place structures such as precast manholes, wetwells, and other sanitary sewer containment structures, as well as…
Tunnel segments
Chemical containment structures
Grouts and mortars
And more!
RockHardscp® Benefits
Anything worth doing is worth doing right. When you choose RockHardscp®, you're investing in the material-of-construction that gives you the peace of mind it will not fail structurally or chemically. Unlike conventional concrete or even other polymer concretes, RockHardscp® needs no liners, no coatings, nor any other "thin-skin" barriers to be…
✔ corrosion-resistant ✔ strong
✔ lightweight ✔ durable ✔ impermeable
✔ fast-curing ✔ environmentally friendly
About Solidcast Polymer Technology
Since 1985, SolidCast Polymer Technology has been the premier producer of precast polymer concrete technology for the wastewater industry and other sectors in markets all over the world. In addition to RockHardscp®, we are the creator and manufacturer of QOR-TEQtm, the patented structural enhancement solution.
Learn More About Us